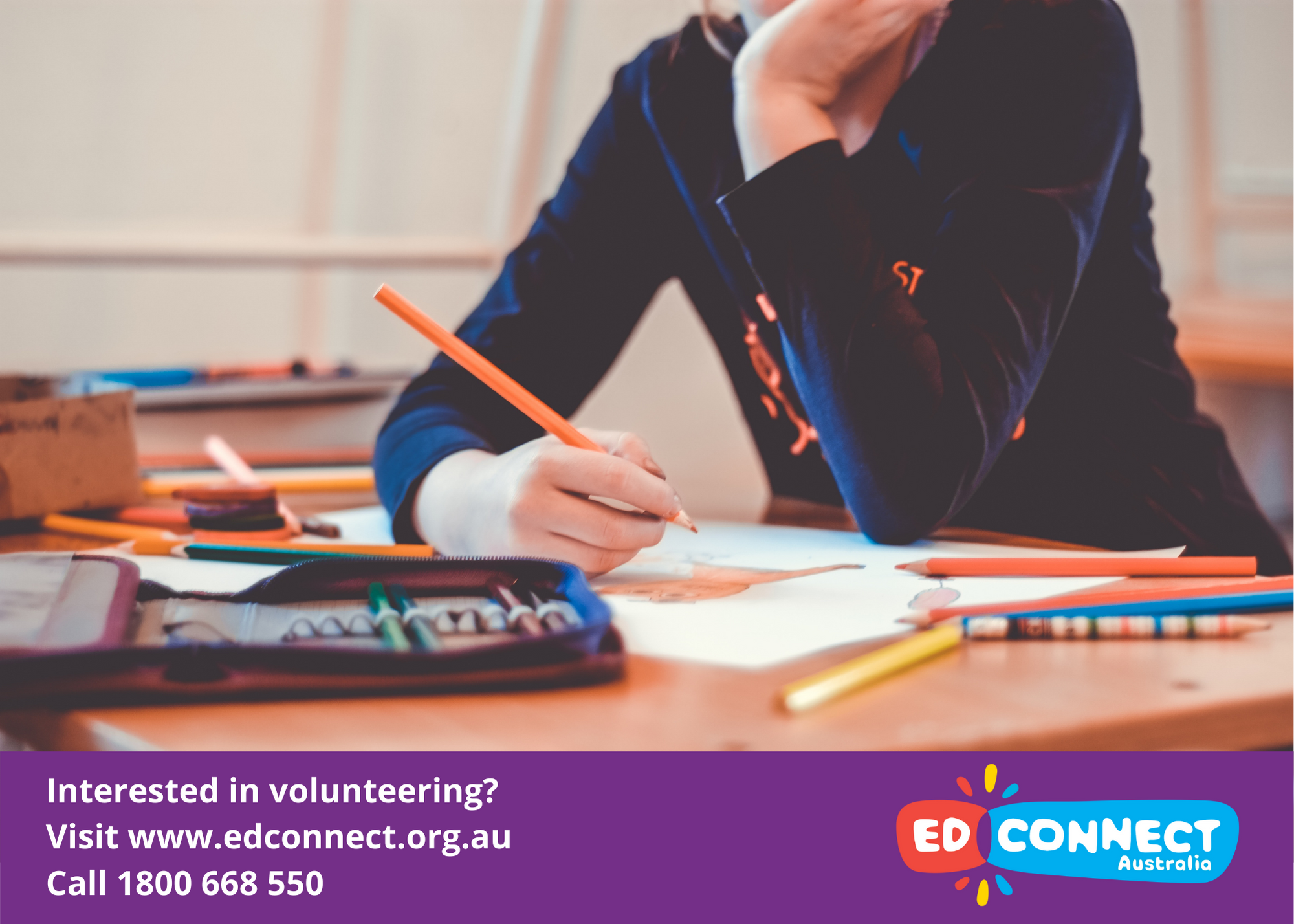 We sometimes hear volunteers say things like they "wonder if they are having an impact on the student they support"..... and then we read amazing stories like this one.
Something so simple, yet SO massive to this student's life…

Chris is a volunteer in the Western Region of Melbourne.
"I've been volunteering for a number of years at a local high school. My role has been to work with students in year 7 and 8 with numeracy but of course literacy is also involved. I've worked alongside delightful students in a 1:1 capacity plus at times a small group of students. Each student has special qualities that emerge as a trusting relationship develops and they begin to talk about their life and dreams.
One student comes to mind when I reflect on the development of trust between myself and the student. She was from a different culture and born overseas. She was the only girl in a family of six children. She told me about her dreams for her future which included studying science and law to ensure she had a great future for herself plus help her family. It took a number of my visits before she began to openly talk about herself, other than day to day banter. She worked diligently during our time together attempting to overcome the difficulties she had interpreting numeracy equations, especially those written as a sentence rather than as a sum.
As we continued to work together she opened up more and one day she told me she was very weary. We chatted about how she might overcome that and together we talked about some strategies she might try. She then explained to me that it was her job to attend to her to baby brother when he woke during the night. She said her mother had said to her it was important she understood the role of a girl so she would be trained for marriage. She said to me she felt very conflicted as she wanted to be like other friends her age but could only spend a little time doing homework and have free time.
I felt very humbled she felt she could talk to me about these issues. I asked how we could help. After chatting about it we developed a personal weekly plan for undertaking homework discussing which subjects were more difficult and she needed extra time for. She was very involved in the process nominating times she had, such as utilising time on the train until her friends joined her. We completed the year and she said she was thrilled that she had done reasonably well in her trial exams.
When a year ends there is time to reflect on my own progress and the hope is I have made a difference for the students."
EdConnect is a not-for-profit organisation that offers an invaluable volunteer program to support disadvantaged schools and students. They work with both primary and secondary schools around Victoria to change lives by bringing communities closer together, enabling older generations to inspire the next. EdConnect raise literacy and numeracy standards, and equip young people with the life skills they need through our Learning Support and Mentoring programs.
For more information about EdConnect volunteering opportunities, please call 1800 668 550 or visit www.edconnectaustralia.org.au/volunteer